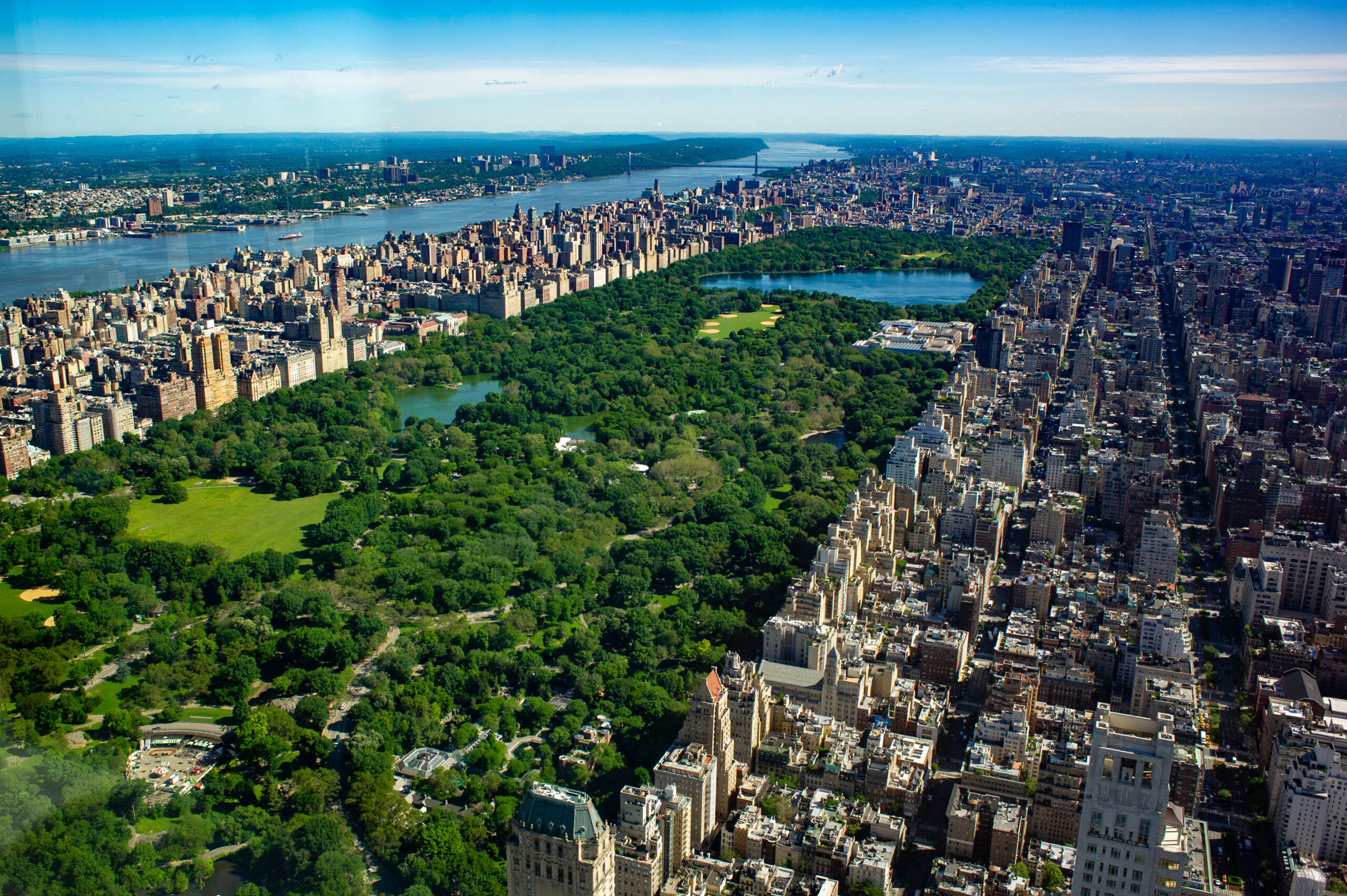 Central Park
United States
Designed by Frederick Law Olmsted and Calvert Vaux, Central Park was created in 1858 and is a masterpiece of landscape architecture.
About Central Park
Central Park is a world-famous public park, created in 1858 to address the recreational needs of the rapidly growing New York City. Its original purpose was to offer urban dwellers an experience of the countryside, a place to escape from the stresses of urban life and to commune with nature and fellow New Yorkers. Over 150 years later, the park still provides this essential purpose, welcoming all visitors and accommodating newer forms of recreational activities. With 42 million visits a year, Central Park is one of the most visited urban parks in the country and one of the most popular destinations in New York City.
Designed by Frederick Law Olmsted and Calvert Vaux, Central Park influenced the development of urban parks nationwide and is widely regarded as a masterpiece of landscape architecture. Olmsted secured the position of superintendent of Central Park in 1857. A few months later, Calvert Vaux, a rising young architect from England, asked Olmsted to join him in preparing an entry for the Central Park design competition.
Together, Olmsted and Vaux created the Greensward Plan and beat 32 competitors. They designed unique transverse roads, sinking them so that travel through the park would not distract from the landscape experience and to allow pedestrians and other forms of traffic to seamlessly move through the park. They also created a path system that subtly directed people's movements. In so many ways, Central Park proved a testing ground for design principles incorporated into Olmsted's later work.
Olmsted and Vaux also designed Central Park to incorporate a variety of landscapes and experiences. Its 843 acres included sweeping lawns, picturesque woodlands, meandering streams and broad lakes. Over time, additional features were added to the park—including baseball and soccer fields, a carousel, two skating rinks, a zoo, formal gardens, commemorative monuments and concert and theater venues.
In addition to diverse recreational experiences, Central Park provides great ecological and environmental benefits to the City. Its more than 18,000 trees cool and clean the air and its vast acreage in the center of the City provides habitat for wildlife, including as a stopover on the Atlantic Flyway for over 200 species of birds.
Throughout the park's history, it has suffered during periods of economic decline, neglect and mismanagement. In response, New Yorkers have continuously fought to preserve the park and uphold its original purpose. After the most recent and extreme period of deterioration, which started in the 1960s, the Central Park Conservancy was formed in 1980 by a group of these citizens to rebuild and restore the park in partnership with the City.